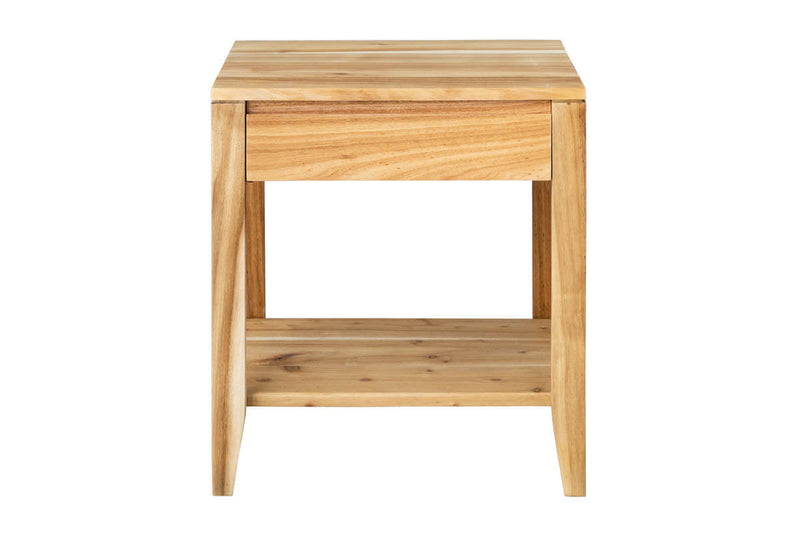 Availability:
ESTIMATED 4-6 WEEK MANUFACTURE TIME
Locally manufactured, traditional, solid wood bedside table with 1 drawer and an open bottom shelf.

Choose from our selection of Blackwood (Acacia melanoxylon) or Ashwood (Fraxinus excelsior) material finishes.

Please note that wood is a natural product and can vary in appearance as it is exposed to different environmental conditions.

Please submit an enquiry to find more information and pricing on size options or product variations.

Estimated 4-6 week lead time.